At the highly anticipated Revenue Marketing Summit in Vegas on May 24-25, 2023. Haensel AMS took center stage with its keynote session on analytics solutions, designed to revolutionize retailers' online presence, customer retention, and engagement strategies.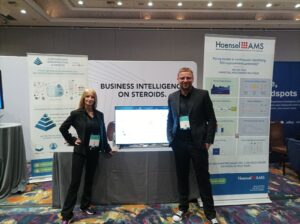 The summit provided HAMS with a valuable opportunity to meet with fellow industry experts, discuss bottlenecks, and learn to solve challenging problems surrounding revenue, growth, marketing tools, and more.
Haensel AMS's prominent role in the Marketing Summits is a testament to the company's unwavering commitment to pushing boundaries and propelling the industry forward. With a track record of empowering retailers with transformative technologies, HAMS continues to shape the future of e-commerce, leaving an indelible mark on the retail landscape.